All I want for Christmas is…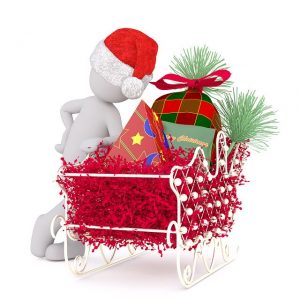 Employee engagement continues to be a very hot topic, as a Company's staff represent both it's greatest asset and it's biggest achilles heel !
Having an engaged, motivated team should be on every Company's focus list and as we move into the New Year, you and your staff all take a moment to reflect on the past year, think about the successes and challenges and start putting together plans for 2020.
Recent surveys have highlighted what a real priority staff engagement must be, retaining the top talent you already have and establishing a firm base to expand and meet future Client or growth demands of the Business. It's also vital to understand that in this increasingly candidate driven marketplace, it is not just about the money, Candidates are making decisions based on a variety of factors including culture & added value.
Savvy employers are using a variety of benefits to place them ahead of the competition, offering a comprehensive package of perks and often openly advertising them on their websites and this is increasingly making the difference for key talent, enabling Companies to become an 'Employer of choice'.
Work Flexibility
The ability to work from home
Gratis 'Birthday' days off
Increased/flexible holiday
Occupational Sick Pay
Health insurance and cash back options
Complimentary Food and drink provided
Additional training budget
Time out for volunteering
High street discounts
Not all of these will be possible or appropriate and of course, they have differing levels cost attributed, however, if your aim is to create a positive and high performing environment, then you need motivated, engaged staff who've embraced & support the company strategy & vision. Decide/evaluate what would work for you, your Business & your team, as it will have a significant impact on your Business' ability to secure & retain the best talent in the Market – Please talk to one of our Consultants in more detail to help you or your Business embrace & facilitate a more effective and productive working environment.