Are you losing sleep over work?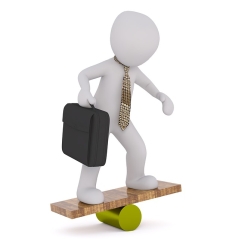 Whilst the build up to Christmas is often a very busy time for Business', over the Christmas and New Year break, people get a chance to pause with Family & friends whilst away from work, often spending time reflecting on last year and making decisions for the coming one.
It is very clear that the past year has had its challenges, especially for Business leaders  and research from Opus Energy reveals that 76% of SME owners are losing sleep over the state of their businesses, with the main reasons as follows:
Company finances           35%
Work life balance             27%
Attracting customers      24%
With a very significant 79% admitting that they've made notable personal sacrifices in the last year to help their business….
Gave up personal time                   36%
Reduced holidays                             31%
Gone without pay                            29%
Worked whilst on holiday            23%
No holidays                                      14%
These headline figures perhaps come as no surprise and it shows that life at the 'top of a Business' isn't all a bed of roses, but we're certain that it is not just Business owners/leaders that are suffering, all staff feel the stresses and strains of work from time to time, so  how has your year been and what changes will you make for 2019 ?