Blayze Unguem Candidate Feedback – September 2015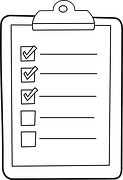 Providing outstanding customer service is something we at Blayze Unguem pride ourselves upon. During September 2015 we undertook a comprehensive Candidate feedback survey in order to obtain further insight in to our Candidates perceptions of what Blayze Unguem delivers.
With the results and feedback we receive, we continually evaluate our current performance, identify any areas for future improvement and satisfy the needs of our candidates during 2015 and beyond.
The results were as follows:
97.7% of Candidates would recommend Blayze Unguem's services to their friends, family or colleagues.
95.2% of Candidates felt that our Consultants took the time to fully understand their skill set and personal needs.
96.4% of Candidates felt that our Consultants were 'Very Knowledgeable' or 'Quite Knowledgeable' about the Print, Packaging and Media Industry, as well as their personal career options.
84.7% of Candidates would rate Blayze Unguem as 'Far Superior' or 'Superior' in comparison to other Recruitment/Executive Search Agencies.
If you feel that Blayze Unguem could help you with your hiring needs or your job search, please contact us on 0345 11 22 828, at info@blayze-unguem.com or drop us a message via our contact form and we will get back to you.