Could you work from Home?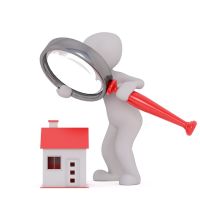 In an ever changing workplace environment, there are some very obvious benefits and flexibility attached to being able to work from home, either on a full or part time basis.  Thanks to advancements in technology, it's become increasingly possible for a multitude of professions & professionals, via a computer, the internet and a mobile phone, to operate across a vast number of communication platforms, from company emails, documents, databases, workflow software, team collaboration tools, project management systems, video and instant messaging.
We have to appreciate that it cannot work for everyone, but it could / can work for an increasing array of roles, offering a better work / life balance for the individual and importantly, notable increases in efficiency for the Employer.
Here is why you should consider whether it could work for you or your Employees:
No commute
Rushing around in traffic, spending hours in the car/on the bus or train is not an ideal way to start and finish a working day.  Remote working saves money on petrol and the use of public transport, reduces stress and in a number of Surveys, has been shown to increase Employee efficiency by upto 25%.
Saving Money
Everyone is a winner. Employees do not have the costs from a daily commute via the usage of a car or public transport and Employers can utilise smaller offices, with reduced running costs.  It also alleviates the need for Companies that require significant space to operate, to be tied/located to near where their employees live, so they can utilise more cost effective  facilities.  Even if staff are required to attend a weekly meeting, our Surveys indicate that they would happily travel longer, but less often in order to attend important meetings.
Work Life Balance
The reduction/removal of a commute instantly benefits most people, allowing them to spend more time before and after work with their families, or pursuing their social interests. Surveys clearly how that simply having the choice of where to work, instantly improves wellbeing and reduces stress.
Empowerment
Surveys highlight that Staff with the opportunity to work from home often feel a genuine sense of empowerment, as a direct result of the trust that has been shown to them by their Employers.
Environmental Benefits
Commuting to work is the most common use of cars and public transport, so reducing this will immediately cut down on pollution, whilst less people in the office significantly reduceds running costs for the Employer.
Reducing Stress / Increasing productivity
Being in your own environment, not surrounded by work colleagues who you may/may not like or may adversely affect your productivity, can remove a large amount of work related stress. Surveys clearly indicate that working remotely helps individuals to stay focussed, without noise, chatting or distractions from other co-workers.
But is it that simple?
Surveys indicate that a Company's location is one of the biggest limiting factors in it's drive for recruitment of the best from the talent pool and it's one of the constant major hurdles that we encounter in our work with Clients & Candidates, but if you allow your workers to connect and operate remotely, your talent pool is nationwide. Understandably, the main concern for Employers, is the perception that staff will immediately 'slack off' at home and productivity will reduce, the notion of 'out of sight, out of mind'…but our Surveys clearly indicate that the reality is quite the opposite, as Employees working remotely feel that they should (and do) work harder to demonstrate that it was the right decision to make. It is also regarded as a fantastic 'Company perk', that when seeking to recruit talent, your competitors are perhaps not brave (or envisioned) enough to offer.
There are some additional structures that need to be put in place to make sure that remote working staff feel connected to a central hub, so please talk to one of our Consultants in more detail to help you or your Business embrace & facilitate this more effective working environment.