The Importance of Developing Your Interpersonal Skills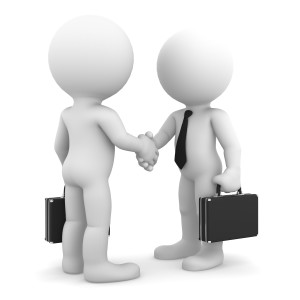 It doesn't matter what stage of life or career you are at, you should always continue to develop your interpersonal skills and qualities. Whether you are the Director of a multi-million pound Company or a recent Graduate in an entry level role, it is vital that you never stop learning and improving. Even if you don't work in Customer Services or Sales, interpersonal skills will play an essential role in your professional day-to-day life.
As professionals we use interpersonal skills on a daily basis to communicate and cooperate with our Colleagues, Customers and Clients alike. From working on an internal team project, to liaising with key accounts, it is imperative that you possess the communication skills, self-assurance and understanding to make the most of each and every point of contact. Demonstrating your ability to use your interpersonal skills is a great way to position yourself for career progression.
So what should we be working on?
An employee who can prosper in a team and communicate at all levels efficiently is always highly sought after by employers of today. To stay ahead of the game and to continue your personal development, you should always practice developing the following interpersonal skills:
Communication (Verbal & Non-Verbal)
Reflection
Active Listening
Clarity
Problem Solving
Positivity
Negotiation
Saying 'No'
Acknowledgment
Assertiveness
To the majority of professionals these interpersonal skills come naturally, so much so that they are often taken for granted. These skills, however, are vital when it comes to great communication, so irrespective of your knowledge and ideas, not being able to effectively communicate well with others can negatively affect both your professional and personal life.
A copious amount of what is important in the business world is interpersonal, ie how everyone interacts with one another. Attentiveness to both our own interpersonal skills and those individuals around us will aid us vastly in undertaking the daily tasks we are responsible for.