Do you dread the Office Christmas Party?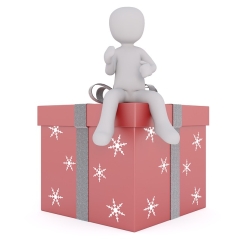 The work Christmas party can be a wonderful time to 'let your hair down' with your colleagues, meet their partners and generally have a great night out.  Sometimes though, spending time outside of work with your work colleagues is not everyone's idea of fun, but if done correctly, can really help bond employee and employer in the celebration of another year of working together.
Be mindful though…there are crazy things that happen at Christmas parties….!
When pictures go public – Staff at a Chester funeral home thought it would be a good idea to cavort around the crematorium before photographing themselves performing the famous finale of The Full Monty against a hearse, then the photos appeared in a national newspaper!
Steal the booze – Four workers at the New Zealand parliament were arrested when caught on CCTV loading the boot of a car with alcohol from a Christmas party they were attending
Taking your clothes off is never a good idea – The Manager of a health club in South Wales lost his job, when after the Christmas party, he led a group of revelers back to the gym to carry on the festivities. Deactivating the CCTV, the party-goers proceeded to strip off and enjoy a naked jacuzzi. Sadly, the Manager hadn't known that the CCTV system had a back-up power supply for just these occasions.
Trash the decorations – An account manager for a London publishing Company got, in his own words, "very, very drunk". Believing that someone had taken his mobile phone, he mistakenly took the advice of a colleague who suggested he "take it out on the Christmas decorations", trashing the tree.
Remember your Boss is still your Boss at the party – One reveler revealed that he had too much to drink and ended telling his Boss exactly what he thought of him in front of other staff – the mildest of his comments was calling him an idiot.  He was called into the Boss' office the next day and unsurprisingly his dismissal was completely humiliating.
So if you haven't had your Party yet, don't forget, try to avoid career-destroying, relationship torching antics, especially those fueled by alcohol!  Although often viewed as an out of work event, a Christmas party, organised and paid for by work has very similar rules as work, employers have a duty of care for behavior, health and Safety and misconduct and so do employees … so enjoy, but beware !