Executive Search &
Selection
Blayze Unguem is an Executive Search and Selection Consultancy specialising in the Print, Packaging and Media sectors. Our prime focus is on delivery within a professional search environment, ensuring we constantly source and deliver outstanding talent for your organisation in the most effective manner.
Throughout our Search Process relationship with the Client, we maintain a confidential approach to the market. We always conduct business with an open relationship and in a communicative way. Blayze Unguem operates on a UK and European basis, specialising in sourcing/delivering Board level and their direct reports, as well as key senior level executive and management positions through to a broad array of manufacturing/factory floor projects.
Blayze Unguem's approach offers both sector and discipline expertise to deliver your specific requirements. We are continually focused on quality and place a genuine premium on building and maintaining Client relationships.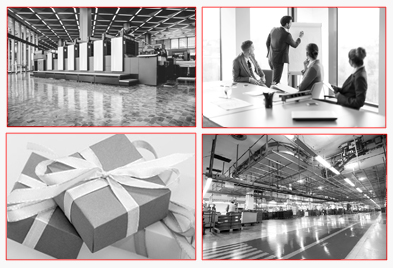 Blayze Unguem strives to deliver all Client Services with the highest standard of honesty, consistency and professionalism. We're proud to have built and maintained our relationships upon trust.
Blayze Unguem's in-house Consultants come from either an industry or professional search background, and have extensive operational or recruitment experience specifically within your sector.
We embrace new standards of delivery, flexibility and integrity, combing industry expertise with a passion for executing business. Continuous improvement allows us to consistently advance service quality.
Blayze Unguem employs a world class research team who utilise our extensive market data & network of contacts to consistently identify and deliver 'the best' and not necessarily the most visible individuals.
After an extensive market appraisal, Blayze Unguem was appointed to conduct the executive search assignment for a new and high profile Sales Director. Blayze Unguem was appointed because of their extensive experience of the print and manufacturing arena and their knowledge and ab…
The ability to take a complex recruitment brief and convert it to relevant candidates takes the stress out of recruitment. Blayze Unguem understand this and successfully manage the recruitment process from CV to placement.
I have known the team at Blayze Unguem for over 4 years and have always found them to be hard-working, quality-focussed and excellent judges of character in the identification of qualified and hard to find individuals that suit our business.

I have recently asked them to help …
We are not accustomed to using Agencies for our recruitment requirements, but it is both refreshing & valuable to have worked with Blayze Unguem in the delivery of two key projects, a Production Manager & Sales Executive.

Blayze Unguem's attention to detail and understanding o…
I have worked with Barry and the Blaze Unguem team for almost nine years and they have continually proved to be a fantastic organisation to work with.

Having taken the time and energy to understand & 'partner' our Business, they have always been flexible and highly pro-active …
We have worked with Blayze Unguem over a number of years and been impressed with their ability to 'get under the skin' of the business quickly. We find them to effectively work alongside the senior team, assisting with the evolving development of the organisational HR strateg…
We offer our Clients a number of pre and post-employment advice, care and support services.