Is your Business ready for the World Cup?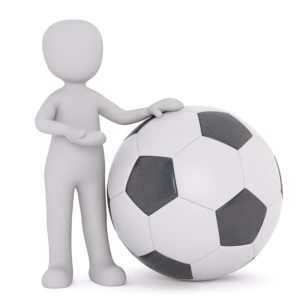 With less than two weeks to go until the opening match of the 2018 FIFA World Cup (Russia vs Saudi Arabia on Thursday June 14), it's important that your business is prepared for the event, as with any large sporting event, there will be an impact of work productivity and absences and of course this may be magnified depending on how England progress in the tournament !
Some Business' will have a formal policy and plan, such as flexible working hours, TV's showing games during work hours and some will even put on lunch for their staff, whilst some Business' will have more informal policies and some will actively avoid it. Given the problems this will inevitably cause with regards to staff using social media and streaming services to watch the game, let alone taking time off or calling in sick, it really does ask the question, are you better getting involved to proactively manage the impact rather than simply react to the issues that may arise ?
During Euro 2012, European mobile internet traffic to sports-related sites increased by 215%, and 8% of UK fans watched games on online.
Internet and sports related streaming websites have increased dramatically over recent years, with social media such as Twitter now streaming lives events.
There is the associated problem of timings aswell, as due to the time difference, many of the games will be in the afternoon or early evening
Some estimates show an enormous price in lost productivity, the 2010 and 2014 World Cups supposedly cost the UK economy over £4 billion each and England never made it out of the Group stages in 2014 !
Of course, having a policy is only the first step, informing staff and monitoring it is vital. What is key is being open and embracing your plan, being flexible & supportive of all areas of your Business, as not all Staff will want to get involved, so communicating expectations clearly & ensuring all employees know what they can/cannot do & what is expected of them.
England's first game is against Tunisia on Monday 18th June @ 7pm….so we'd encourage you work with your staff to create a positive impact on the Business during this period…and at the very least, give the Three Lions a cheer !!