Merry Christmas from Blayze Unguem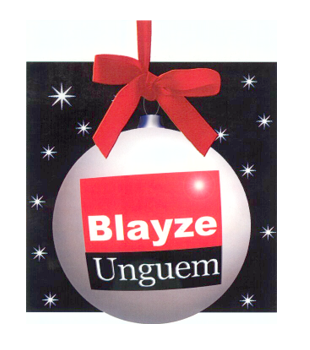 Blayze Unguem would like to take this opportunity to wish you a very Merry Christmas, a Happy New Year and big thank you for a fantastic 2019.
It has been a challenging and exceptionally busy year for us once again and we are delighted to have played such a central part for both our Client's successful 'personnel investments' and of course helping so many great Candidates to advance their career and realise their professional ambitions.
We have continued to build and develop our Consulting teams, our unparalleled commitment to Clients and Candidates allows us the enviable position of working with the best in the Market place, continually enhancing our service led offering and responding to demands in all areas across the Print, Packaging and Media sectors.
The market has shown its resilience and confidence, despite the continued uncertainty over Brexit and interestingly, continues to be very Candidate focussed, with key talent driving demand. We are already focussed on key projects for 2020 and despite the holiday season, activity remains high, so this is the time to get ahead and focus on completing key recruitment investments for the New Year.  It's critical to get ahead of the competition for what will inevitably be a demanding year ahead.
We trust you enjoy the Festive break, returning focussed and refreshed, so please contact us confidentially early in the New Year to understand how our strong partnership will help you realise your needs & ambitions.
Candidate Referral Scheme

Don't forget that we also have a Candidate Referral Scheme in place that offers a sliding scale of rewards of Love2Shop Gift Vouchers to anyone who helps us successfully place a Candidate in a new role*.
Below are just some of our current Hot Roles, why not take a look and see if these fit what you are looking for, or if you know someone else who would be interested, please pass us their details (info@blayze-unguem.com) and we can confidentially discuss matters with them. Indeed, with the surging Client demand, you may get your vouchers just in time for the January sales!
December's Hot Jobs!
Creative Artworker, Retail, Events and Exhibition Graphics – East London – find out more
Creative Artworker, Events and Exhibition Graphics – Bucks – find out more
Scheduling and Planning Manager, Commercial Print, Catalogues and Magazines – East London – find out more
Specialist Sales Manager / Director, Dye Sublimation and Large Format Graphics – UK Wide – find out more
Account Manager, Hybrid Direct / Transactional Mailing Solutions – Wiltshire – find out more
Head of Studio, IT and Automation, Commercial Print – SW London – find out more
MBO Folding Operative, Commercial Print Finishing – Swanley – find out more
Finishing Line Manager, Commercial Print and Web offset Printer – Ipswich – find out more
Business Development Manager, Large Format Graphics POS and Displays – Harlow – find out more
360 Project Manager, Digital Large Format Graphics POS and Displays – Harlow – find out more
View all our current opportunities – Here
Or you can Register / Update your CV – Here
Christmas and New Year Opening Hours 
Our Offices will close at 1pm on Friday 20th December and re-open at 9.30am on Monday 6th January 2019 – If there are any urgent matters during this period, please contact the relevant Consultants on their mobile or via email as normal, as they will have periodic access to these over the holiday period.
 Once again may we wish you a very Merry Christmas and a Happy New Year.
Kind Regards,
Barry Harding & all the team at Blayze Unguem