Merry Christmas from Blayze Unguem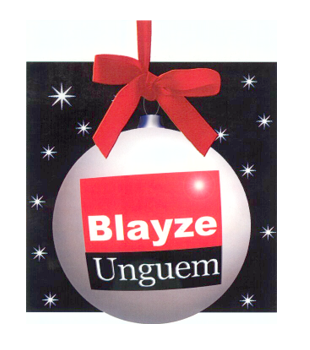 Blayze Unguem would like to take this opportunity to wish you a very Merry Christmas, a Happy New Year and big thank you for a fantastic 2017.
2017 has been an exceptionally busy year for us once again and we are delighted to have partnered an increasing array of Client's in their key 'personnel investments' and helping so many great Candidates to fulfil their career ambitions.
We have continued to build and develop our Consulting teams, responding to Client partnerships & successes in all areas. Our Printing, Packaging and Media divisions have seen continued growth, partnering our Clients across the full scope of their business requirements from Shop Floor to Boardroom..
The market remains increasingly Candidate driven and moving forward our thoughts are very much focused on 2018.  Despite the holiday season, hiring activity never stops, which is particularly noteworthy if you are considering key recruitment investments in the New Year ?
The Christmas holiday period often means 'key talent' that is normally 'off radar' has/take the time to consider their future and explore fresh options in a "new year, new you" mindset. Top talent will be snapped up quickly, so it is critical that you get ahead of the competition for what will inevitably be a demanding year ahead and to cement the effects of your productive and hopefully rewarding 2017.
We would suggest that you take the opportunity to look at our website over the Christmas break, which details our current live projects. We have a variety of interesting remits from our Clients, with positions available from the 'shop floor to the top floor'!
Candidate Referral Scheme

Don't forget that we also have a Candidate Referral Scheme in place that offers a sliding scale of rewards of Love2Shop Gift Vouchers to anyone who helps us successfully place a Candidate in a new role*.
Below are just some of our current Hot Roles, why not take a look and see if these fit what you are looking for, or if you know someone else who would be interested, please pass us their details (info@blayze-unguem.com) and we can confidentially discuss matters with them. Indeed, with the surging Client demand, you may get your vouchers just in time for the January sales!
December's Hot Jobs!
Business Development Manager, Events and Exhibition Graphics – National (Ref: BH119) – Find out more
Packaging Design Manager, FMCG Packaging Solutions – North West  (Ref BH64) – Find out more
HR Manager, Packaging Solutions – Yorkshire (Ref: BH167) – Find out more
Trainee Customer Services Executive, Property and Construction Display Graphics – SW London  (Ref: BH169) – Find out more
Business Development / Sales Manager, Signage Solutions – Yorkshire  (Ref: BH166) – Find out more
Account Manager, Large Format Graphics and Digital – SW London  (Ref: SN113) – Find out more
Estimator, Museum and Visitor Attractions – Various UK Locations (Ref: BH168)  – Find out more
Business Development Manager, Small Format Litho, Commercial Print – Wales  (Ref: SN203) – Find out more
XMPie Specialist / Web To Print Developer, Multi Print Solutions – South London (Ref: SN210) – Find out more
Senior Project Manager, Experiential, Exhibition and Events – Kent / London (Ref: SN50) – Find out more
Account Executive, Managed Print Solutions – Derbyshire  (Ref: SN151) – Find out more
Administration / Account Executive, Print Management – Leicestershire  (Ref: SN208) – Find out more
Account Manager, Print Management – Leicestershire  (Ref: SN209) – Find out more
3D Artworker / Project Manager Large Format Digital Graphics and Displays – Kent  (Ref: SN157) – Find out more
Estimator, Large Format Digital Print and POS – Birmingham  (Ref: BH33) – Find out more
View all our current opportunities – Here
Or you can Register / Update your CV – Here
Christmas and New Year Opening Hours 
Our Offices will close at 5.00pm on Thursday 21st December and re-open at 9.30am on Wednesday 3rd January 2018 – If there are any urgent matters during this period, please contact the relevant Consultants on their mobile or via email as normal, as they will have periodic access to these over the holiday period.
We trust you enjoy the Festive break and return refreshed in the New Year, with renewed focus and vigour for 2018 !
Kind Regards,
Barry Harding & all the team at Blayze Unguem