Print, Packaging & Media – The Road To Recovery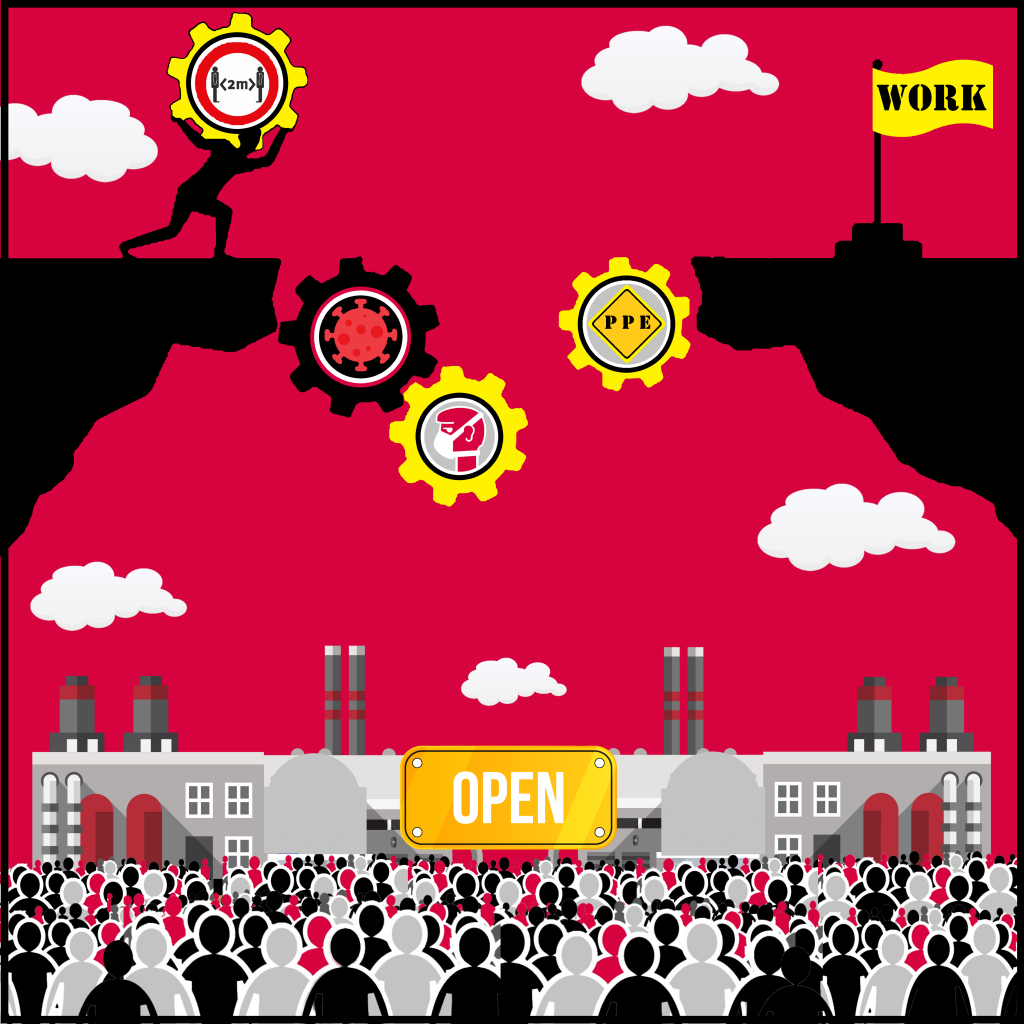 The effects of Covid-19 on most elements of Society & Business have been devastating and getting the world around us 'restarted' isn't going to easy, but as the increasing steps to our new normality begin to roll out, I wanted to convey a huge public thank you to all the Blayze Unguem staff.
Lock down has demanded sacrifices from almost all of us, not just those that the NHS, front line and key workers were forced to make on a daily basis in order to keep the country going. We've all had to make decisions on how we prioritize time, work and families over the last ten weeks and we, like every organisation in the country, have had to make some difficult, but collective decisions for the Business in order to function throughout this period & importantly, to survive the impact of the pandemic and enable us to continue for many years to come.
Every single member of the Staff @ Blayze Unguem have been incredibly busily doing a multitude of things to help those around us over the last couple of months, from being highly active in providing NHS & Social Volunteering assistance, raising significant funds for under pressure local charities, through to the urgent pro bono sourcing of materials, services or key skilled workers for our Client Companies that turned their manufacturing capability to output PPE or key supplies, whilst all along, we've been working remotely and consistently in talking to Clients & Candidates, offering support, re-assurance, industry updates & assistance where we can.
As we begin our return to the new Business normality, it's notable that some areas of our Industry have experienced 'best ever' results given the market demands for their product or services, but for most of us, the next few weeks/months are going to be all about assessing how to return to work, how our Staff are going to be able to do their jobs effectively & safely within the new guidelines and of course, exactly what our Clients order requirements are and how that cash flow is going to support the regeneration of our Business. We continue to work extensively with all areas of the Print, Packaging & Media Industries and I am proud that we and our Clients have managed to adapt so effectively in these unprecedented times. I am grateful to every member of my staff for their patience, understanding, commitment and their support in working so effectively, professionally & personally, over the past couple of months.
We've still to work out how social distancing can truly be maintained in facilitating the effective return of mainstream Retail & large scale Events, whether for business, sport, music, or indeed family weddings/gatherings, so the coming weeks and months will be crucial to how this minefield is navigated, but one thing is for certain, the human race has a huge appetite for its' social interactivity and it is very clear that the Print, Packaging & Media Industries will be reinvigorated & possibly even revitalized for the break, so finally, I have to say a big 'Thank You' to our loyal Client & Candidate base, encouraging you to continue reaching out to us confidentially as and when the need arises, where the team @ Blayze Unguem are all here to work with, support & assist you in every way we can.